Get the life you deserve
Taking Chiropractic Care To The Next Level
Our team at Opportunity Chiropractic Inc. is here to help you reach your goals.
FIND RELIEF AND WELLNESS TODAY
FOR ALL OF LIFE'S CHANGES, LET US HELP YOU.
Meet the amazing team that will help care for your healthcare needs.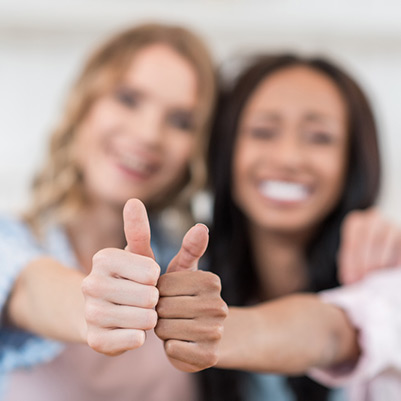 See what our patients have to say about the care they have received in our office.
Precise Care
With a Gentle Touch
Hello and welcome to Opportunity Chiropractic Inc.!  My name is Dr. Loreto Lo Bosco and I am the founder and practicing Buffalo Grove Chiropractor at Opportunity Chiropractic Inc.
Our office is located on the corner of Dundee Road and Golfview terrace, just behind the Fifth Third bank.  We are east of Arlington Heights Road and west of Buffalo Grove road.
I originally decided to become a Chiropractor in order to take care of my father.  He had lower back pain for years and never did anything to take care of it.  One day, he finally saw a Chiropractor and it helped!  Since that day, I decided I wanted to help my father with his pain and set off on the path to becoming a Chiropractor.
This is when I discovered what Chiropractic is truly about.  Most people think (as I did) that Chiropractic is about reducing pain.  That's like buying a Ferrari and only driving in first gear, you won't get the full experience and maximum perks.  What Chiropractic is really about is helping your body function at its highest level by being as strongly connected as possible.  Chiropractic restores and strengthens your Brain-Body connection.  Your brain controls your body, so it is important that there is clear communication to your body and back to your brain.  This clear communication allows your body to function the way it was designed to function.  When you have a clear Brain-Body connection, your body heals quickly and effectively. 
Opportunity Chiropractic Inc.
Chiropractor Buffalo Grove IL
Having a Clear
Brain-Body Connection
So, how do you get a clear Brain-Body connection?  The Brain-Body connection is your spine.  So your spine must be aligned and functioning properly in order for that connection to be clear.  In our office, that is our specialty.  We check your spine and provide neurological adjustments if and when you need them.  This will boost your body's natural ability to heal and grow. 
This is when most people see, not only an improvement with any health problems they may have, but also a profound boost to their body's performance.  That's like driving your Ferrari on the highway with the top down – an incredible ride.
What to Expect at the
First Visit
During our first visit we will spend time gathering important information about your body.  We get a detailed history of your health, perform a focused physical exam and we will give you a report of our findings and recommendations.  It is very important that you understand what is going on and how we can help, so we will take our time explaining and answering your questions.  From there, we get started checking your spine so your journey to living your best life can begin.
Don't put off getting the help you need.  Give our office a call or send us an email.  Click on our new patient special to get started today!  We look forward to seeing you soon.
Common Concerns, Conditions, and Issues
Help Your Family Experience Incredible Health.
HOW TO FIND A CHIROPRACTOR IN Buffalo Grove
This guide will help you find the best chiropractic clinic in Buffalo Grove for you. When most people in Buffalo Grove decide they need a chiropractor, they end up doing a search and just picking someone at the top.
Being at the top of Google for the chiropractic search does not necessarily mean they are the best chiropractor for you. Follow the steps below to make sure you are picking the right chiropractor for you.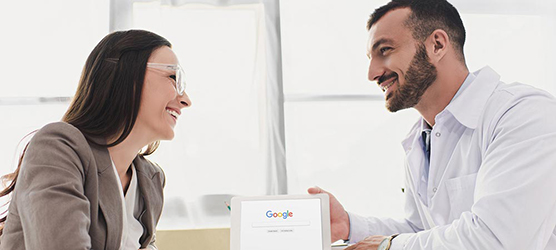 Time Needed: 5 minutes
Total Cost: USD 0.00
4 EASY STEPS TO FINDING A CHIROPRACTOR IN Buffalo Grove
Step 1: Open up a Google search
You will want to type one of the following in the search bar:
Chiropractor Buffalo Grove
Chiropractor 60089
Chiropractor near me
Best chiropractor in Buffalo Grove

Step 2: Review Their Website
The best chiropractors in Buffalo Grove put as much care into their website as they do into the rest of their office. By reviewing their website you will get a good feel for the doctor and if they are right for you.

Step 3: Check Out Their Reviews
Check out the Google Business Page of a chiropractic clinic you are thinking about visiting. It is easy for someone to say they are great, it's a different story to get other people to say great things about you.

Step 4: Give The Office A Call
Now that you have a basic understanding of what the office is about. Give them a call to make sure they fit the message that their website and GMB have been sending. You will know in a few minutes whether the office is the right one for you.

Office Hours
---
Monday
9:00am - 1:00pm
3:00pm - 6:00pm
---
Tuesday
9:00am - 12:00pm
---
Wednesday
9:00am - 1:00pm
3:00pm - 6:00pm
---
Thursday
3:00pm - 6:00pm
---
Friday
9:00am - 1:00pm
3:00pm - 6:00pm
---
Saturday
Closed

---
Sunday
Closed