Get the life you deserve
Taking Chiropractic Care To The Next Level
Our team at Opportunity Chiropractic Inc. is here to help you reach your goals.
FIND RELIEF AND WELLNESS TODAY
FOR ALL OF LIFE'S CHANGES, LET US HELP YOU.
Meet the amazing team that will help care for your healthcare needs.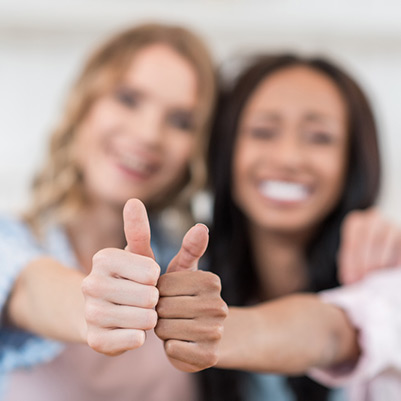 See what our patients have to say about the care they have received in our office.
Precise Care
With a Gentle Touch
Hello and welcome to Opportunity Chiropractic, Inc.! My name is Dr. Loreto Lo Bosco and I am the founder and practicing Chiropractor in Buffalo Grove. Our office is located on the corner of Dundee Road and Golfview Terrace, just behind the Fifth Third Bank. We are east of Arlington Heights Road and west of Buffalo Grove Road.
I originally decided to become a Chiropractor in order to take care of my father. He had lower back pain for years and never did anything to take care of it. One day, he finally saw a Chiropractor and it helped! Since that day, I decided I wanted to help my father with his pain and set off on the path to becoming a Chiropractor. Our office is located in Buffalo Grove so that I can be near my father and continue to provide him with care.
Upon returning from California, I discovered that Chiropractors around the Buffalo Grove area do not treat patients with the same methods that I had learned while in school. Many Chiropractors in the area do not perform Chiropractic adjustments to restore joint alignment and mobility. Instead, the focus on physical therapy type modalities. That is where our office excels, providing Chiropractic adjustments. It is the most powerful tool that a Chiropractor has to offer. Our office also addresses issues with extremities (arms and legs) as well as very gentle adjusting treatments and massage therapy.
Opportunity Chiropractic Inc.
Chiropractor Buffalo Grove IL
What to Expect at the
First Visit
We have patients that come to our office, either as first time patients or as long time Chiropractic patients from other offices, which have concerns. One of the most common concerns is "I don't like the cracking/popping sound". We explain to patients at the very start that their comfort is very important. In order for proper Chiropractic treatment to be given, the patient must be relaxed and comfortable. We use multiple Chiropractic techniques, one of which avoids the whole "cracking/popping" scenario completely so that fearful patients are put at ease.
We strongly urge you to ask questions. Don't put off getting the help you need. Give our office a call or send us an email. Click on our new patient special to get started today! We look forward to seeing you soon.
What Kind of Training Does a
Chiropractor have?
Chiropractic doctors go through a minimum of four years of schooling at a chiropractic college, generally preceded by an undergraduate degree in the basic sciences or several years of experience in a prior relevant health care field.
Students of chiropractic care must spend a minimum of at least 4,200 hours with their teacher, and a minimum of 1,000 hours of fully supervised clinical training with an instructor as they learn the appropriate diagnosis and treatment techniques to help heal your body and restore it to its natural, fully functioning state.
At Opportunity Chiropractic Inc. our chiropractic team is ready to meet with you to discuss your needs. We will help to design a program that is right for you. We look forward to meeting you.
Common Concerns, Conditions, and Issues
Help Your Family Experience Incredible Health.